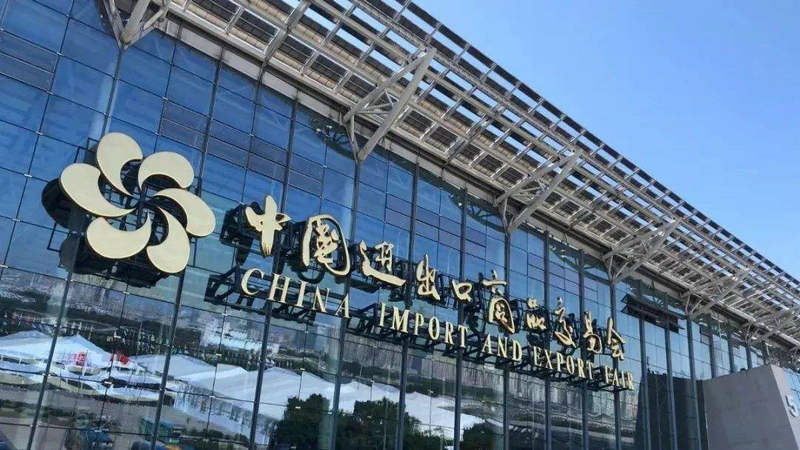 Tips for Canton Fair First Time Visitors
One of the world's biggest import and export trade fair is held by annually in Guangzhou, China. Canton Fair origin from 1957 and it is held in April and October to showcase various products China has to offer. Exhibitors show their product samples to potential clients and aim to build relationships that can later develop into business partnerships.
The 125th Canton Fair will be held from 15 April to 5 May 2019 in the China Import and Export Fair Complex in Guangzhou with three phases. In order to deepen your and your member's understanding of the Fair, we will show you some necessary tips to help you make a successful tour of the fair.
Exhibition date and sections
Who Should Go to Canton Fair?
Both established businesses and budding startups looking for new product ideas would benefit from the Canton Fair. Being at the Canton Fair gives you an advantage for your business. A lot of the products at the Fair are not on Alibaba (at least not for the next few months) because many companies release their products at the Canton Fair first, few of them do not sell through sites like Alibaba, and many of the suppliers at the fair aren't even based in China!
So whether you import products, or have been considering importing products to sell on Amazon or your own commerce site, attending the Canton Fair will give you an advantage on your competitors that don't attend the Canton Fair.
Pre-Show Preparation To Maximise Your Trip.
Start your preparations before you hop on a plane to China. Here are the preparations we've done ourselves which saved us time and headache:
Pre-register online and print out confirmation page.
This is extremely important. You can skip the endless serpentine registration lines at the Fair and walk in like a VIP, thus saving tons of precious time! I saw those queues myself; you do not want to spend your day there. Your first step should be to register online and apply for a buyer batch. There is no fee to attend the fair. Buyer badge is free. You'll need your passport, a recent passport style photo, and a business card.
Don't use your primary email address. You will be spammed. When doing my research, I found out that in addition to advertisements, you'll regularly get greetings and wishes for almost all Chinese celebrations and festivities. Create a new email address to use on your application, and on the business card for the fair. Use this when contacting potential suppliers.
Many of the hotels in Guangzhou have authorized offices to print buyer badges, or you can always pick it up at the fair complex. We got ours from the hotel lobby without any hassle.
Research the exhibitor list and highlight the ones who make products that you're looking for.
Canton Fair is massive. It's impossible to see everything! The vast complex, with three main exhibit halls and added outdoor space, features about twenty-five thousand vendors from various industries. It's easy to get overwhelmed if you don't know what you're looking for, or where your products of interest are located. Due to your limited time, focus on the exhibition halls that have what you're looking for and prioritize the suppliers that are important for your business. It's easy to get distracted at the fair, but you can visit the other exhibitions later for ideas and inspiration.
Signup for a VPN before leaving your home country
Anything Google-related (search, Gmail, Maps, translator, etc) is difficult to access from China. Same goes for Facebook, Instagram, Twitter, Youtube, and certain news sites such as New York Times. Some 5-star hotels may enable their own VPNs, but you can not rely on this. Sign up for a VPN of your choice and use the 30-day trial while you're in China. We were able access to Gmail, Facebook, Instagram, and WhatsApp from our hotel. We also bought a sim card that allows access to Facebook, Instagram and Google. You can easily find such sim cards at any local store that sells them (they openly advertise about the Google and Facebook accessibility though the sim card).
You can download and install an application of your choice in your smart phone to translate English to Chinese and vice versa. Search for what works best for you. You can speak in English and the app will translate that in Chinese (Mandarin or Cantonese). This proved very helpful for us when we went out shopping after the fair or when speaking to the taxi driver.
Transportation: You can took a flight to Guangzhou from Hong Kong.
You can choose an overnight flight to Hong Kong via Cathay Pacific. They had the most affordable option, and we actually had a pleasant journey. Masood and I spent the day in Hong Kong, then left for Guangzhou in the evening.
Guangzhou is a 40-minute journey by plane and a 2-hour trip by train. Most of the visitors prefer flying to Hong Kong and then taking the train to Guangzhou. However, there are so many flights going into Guangzhou from Hong Kong and they're not too expensive, so you chose to fly instead. Or, you can fly directly to Guangzhou from your home country. But if you haven't been to Hong Kong before, why miss this chance?
Where to stay in Guangzhou for the Canton Fair?
Where you choose to stay depends on your budget. Obviously, the nearer to the fair complex a hotel is, the higher the price. The Westin, for example, is directly connected to the exhibit halls, but it can cost over $500 per night, while a private room at a hostel in central Guangzhou can cost as little as $25.
Normally the hotel will provided daily shuttle bus service to and from the Canton Fair. This was very convenient and you did not need to take the train or taxi for the fair. After a tiring day at the Fair, it was such a welcome relief to step into an air-conditioned bus that's waiting for us and then being handed a complimentary bottle of water with a smile.
It is important to consider the location of you hotel. You'll be spending a long day walking around the fair complex and speaking with vendors. The last thing you'd want to do is ride a crowded subway for 45 minutes to get back to your hotel or wait hours for a taxi. Then there's the traffic to consider.
Trade show tips for the buyer:
How to spend a productive day at Canton Fair.
Wear comfortable shoes with a business-casual attire
Dressed to walk while looking professional is preferred. We noticed that people mostly dressed casually. People from all over the world attend the fair so there is a broad spectrum of attire. however, we notice a couple of women in pencil skirts and sky-high stilettos at the fair (and wondered how their feet were at the end of the day). But really, a good pair of worn comfortable shoes is what you need the most.
Bring a roller suitcase to carry catalogs and product samples from vendors
Many people at the Canton Fair brought a wheeled suitcase with them. We didn't bring one on the first two days of the exhibition since we collected very few, selected catalogues. On the third day, with plans to purchase some sample products, we brought our cabin suitcase with us to the Fair. This is better than shoulder bags or bag packs.
Bring lots of business cards
Bring more than you think you'll need! Vendors will always ask for your business card.
The system that we learned and used at the Fair.
Meet a supplier ye're interested in, then staple their card into our notebook.
Write a line about their product, reference pricing, minimum order requirement, booth number, and who we spoke to, or
Take a catalog, mark the specific product we're interested in, and write down their booth number (extremely helpful when we visited them again on the last day to buy the samples as it's very easy to get lost!).
Take a selfie with the salesperson we spoke with so we remember who's who. Sometimes, the vendor will ask themselves if we wanted a selfie taken.
Canton Fair was informative and very useful for those who are in search of the right supplier for their business. Buyers who have found their ideal supplier then arrange to visit the factories directly after the fair. I believe this is a good opportunity to see how their factory looks, their warehouse, working conditions, and quality of the products (when manufactured in bulk, as opposed to the display samples at the fair).
The next phase of Canton Fair is going to begin on October 15. For those interested, you may check the China Import and Export Fair website directly for more details.