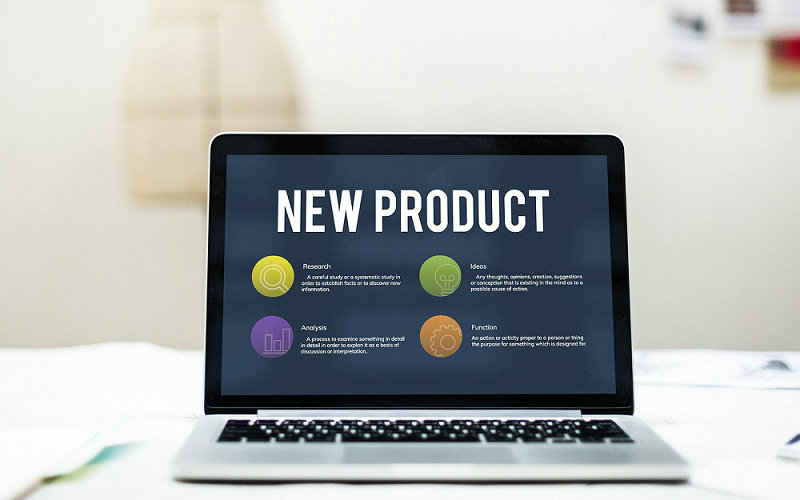 The Most New Electronic Products in 2019
The top 10 new products in 2019 which selected by our sourcing team through the statics from our inquiry and Electronic fair.
1. Handheld inkjet Printer
Launched time: March,2019
Price (USD): $180-230    Retail price: $480
It can be application for many different kinds of material including wood, carton, stone, MDF board, pipe, metal, plastic, aluminum foil, cables, and etc.
8 languages for your choice, Chinese and English Japanese, Korean, German, Spanish, Russian and Arabic, which can cover most the market needs.
Printing fast and with lower cost, 360˚ printing anytime and anywhere as you needed, small size easy to carry. multiple color choice to satisfy all you print needs.
The first product that has independent intellectual property rights in both hardware and software. It fills the technical gap that the printer and its consumables cannot be localized.
Complete solution with inkjet cartridge supply, which you can order the printer and inkjet cartridge to sell together in your shop.
Full certificate compliance with CE/FCC/ROHS/GSE/BSI which you can sells in US and European market without problems.
2. Laser projection virtual keyboard
Price(USD): $29
Superior Portability, English QWERTY keyboard layout. Supports USB interface and Bluetooth, and portable conveniently and easy to link. Built-in lithium polymer rechargeable battery, easy to move and carry.
Compatible with the latest equipment Windows XP / VISTA / 7/8, Windows Phone 7, IOS4 / 5/6 (iPhone and pad) Android 3.1 and later, Max OS X.
3. Cosmetic Mirror Wireless Charging
Price(USD) : $5-$5.5
When it comes to charging your phone, you have to mention that mobile phone charging treasure.
the unique design has been catching in our eyes, we were surprised to see this product. This is obviously an electronic product exhibition. Why are there cosmetics appearing here? It turns out that this is a charging treasure with a BB cushion appearance. We are all attracted by this fresh appearance.
They can customize the BB cushion charging treasures of different appearances according to the needs of customers. This company has the experience to working with cooperate with MISSHA, MAMONDE, INNISFREE and SULWHASOO.
4. Selfie Ligh Tripod
Price(USD): $10-$12
Popular for the young generation. Ubiquitous on social media sites like Facebook, Tumblr, Flickr, and Instagram, the selfie has become a powerful means for self-expression, encouraging its makers to share the most intimate and private moments of their lives – as well as engage in a form of creative self-fashioning.
With the development of the Internet and the emergence of web celebrity, Selfie Light Tripod has been coming up and become a hot seller in Amazon and Ebay.
5.  Portable Oral health care water flosser
Price(USD):$15-$20
360°of cleaning magic, FDA Certificated, Food Grade Material, 4 Operating Modes, Minimalist Design, Fast Wireless Charging, IPX7 Waterproof
6.  Waterproof sensor light
Price(USD):$3.5
Provides 350 square feet of coverage, battery operated, Extremely bright LED with minimum power consumption, 192 Lumens, Motion sensor turns LED spotlight on and off automatically, Features a weatherproof design for durability
Simple wireless installation in minutes, Extremely bright LED with minimum power consumption, Motion sensor turns LED spotlight on and off automatically
7. Bluetooth Speaker
Price(USD): $12.5
OEM ODM Portable Alarm Clock OneDer V06 Wireless Speaker Bluetooth with hand-free TF Card USB Drive AUX with Phone Holder.
8. Music Bluetooth Lamp
Price(USD): $9.7
Wireless Creative Bluetooth Music Multifunctional USB LED Light Adjustable Touch Sensor Table Lamp with Mini Speaker
9.  Multi-language portable smart invoice translator
Price(USD):$65-$70
This is a highly innovative and real-time speech translator which can translate English, Chinese, Japanese and more than 30 other languages. It can be used for learning languages, travelling, business, corporate meetings etc. The translator uses intelligent speech recognition technology to translate recording into text and simultaneously transmit into voice output. Device has high audio quality without noise, compact & easy to carry anywhere and is compatible with iOS and Android phones.
10.  Home security in a smart Floodlight Cam
Price(USD):$25-$30
This product has the function of waterproof and alarm, it is your home defender, help you prevent break-in before they happen, it can widely use in garden, corridor, villa, and other in-door and outdoor applications.
11. Bluetooth FM transmitter hands free car kit dual USB Car charger
Price(USD):$6-$7
Smart chips ,9 safety protection
USB Drive ,TF Card playback
Real-time monitor
Compatible with mainstream music and map apps
12.USB Juicer /rechargeable fruit juicer cup
Price(USD):$5-$6
Produced with Safety & Food –grade material
Rechargeable & portable
Blade update for superb mixing
Easy and safe cleaning
Multi-function
13. 3D Magnetic Levitation floating global rotating world Map
Price(USD):$10-$12
1). Electromagnetic technology and daily life perfect combination.
2). Permanent levitating and auto-rotating 360degree system.
3). Floating in the mid-air, nothing touch, magic things.
4). Floating anything except magnet devices and iron things.
5). Are able to levitate 0-2500g or more than.
6). Environmental friendly and healthy to human being.
7). High efficiency and energy-saving products.
14. Universe Night projection Lamp ,Christmas Projector Lamp for bedroom
Price(USD):$3-$5
Lower cost, best gifts for the kids
15. Item Name: Hot Product Rechargeable book light
Price (USD): $4-$5
360°fold, modeling novel and creative can complete variety of deformation, desk lamp. floor lamp, drop light, wall lamp, and etc.
16. Air-wheel Robotic Auto Following Carry-on Smart Luggage
Price(USD):$599
1. Automatic Following Free Your Hands. Equipped with UWB high-accuracy location technology, with opening of the smart band, the suitcase will follow you.
2. Mode Switch As You Wish. One button to switch :auto-follow mode to tow mode When using the normal tow mode the motor will draw up, protecting the motor and make it easy to tow the luggage.
3. Smart Band Anti-Lost Alarm. SR5 can recognize the distance to the owner. Once, the distance is out of security distance, the APP will alarm, and the band will also shake to alarm.
4. Inside or Outside Of Room, Sunshine Or Darkness.
5. Smart APP, Make It Easy. With bluetooth4.0, your smartphone can be connected with SR5,you can make the settings like changing speed, self-detecting, anti-lost alarm and so on.
6. Mobile Remote Control. SR5 can be connected to your smartphone by bluetooth. You can even drive it. Have fun with 3 modes of operation.
7. Dual-Wheel Drive. Rear wheel with dual-wheel drive up to 40W of power provides strong power for SR5, and the 500rpm motor rated speed.
8. Designed to adapt to a variety of road surface condition, like carpets, tiles, marble, cement roads, asphalt roads, blind roads, airport conveyor belts, etc. All road can be easily passed.