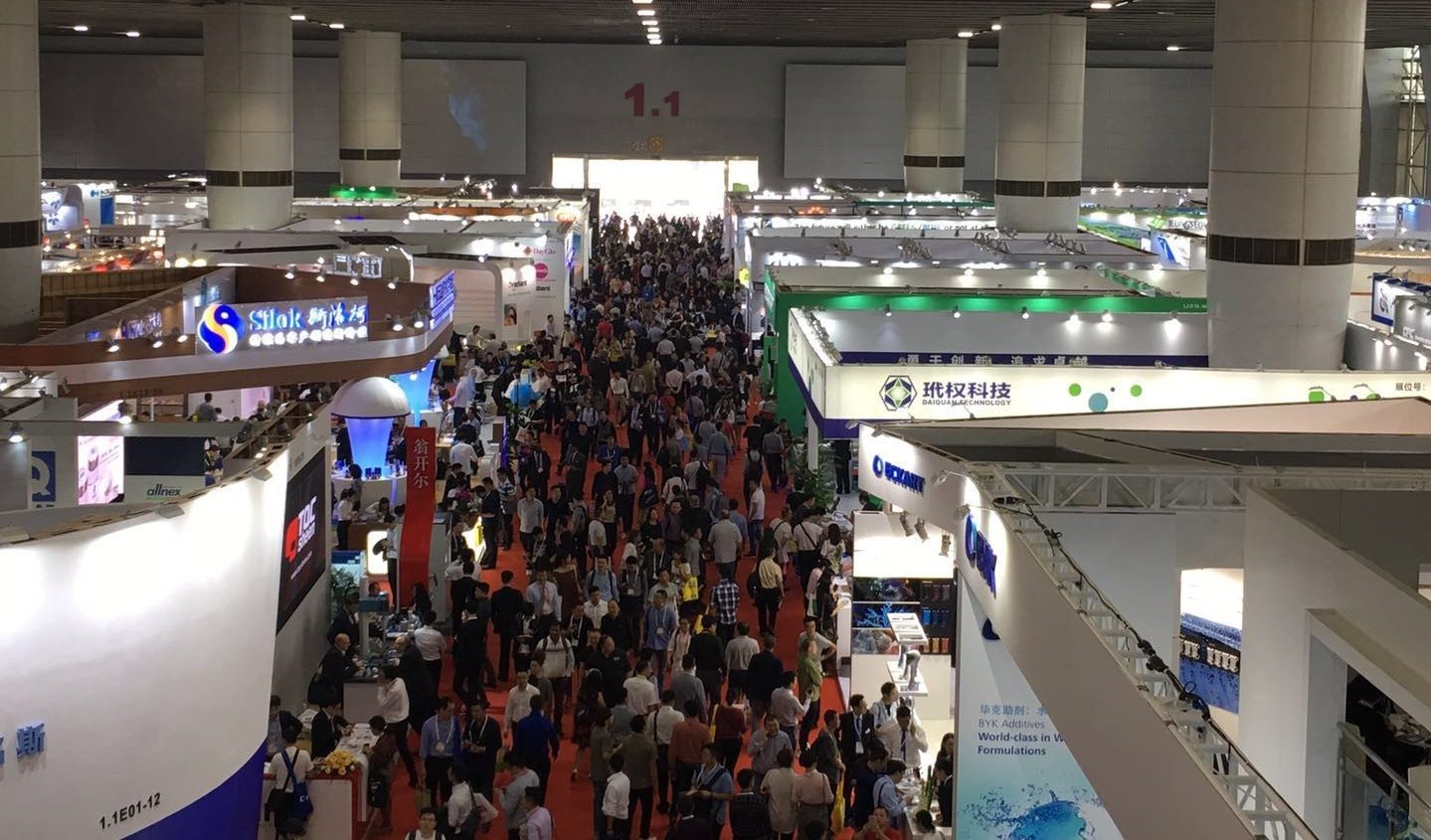 Fast lane in the global coatings market
The paint, plastics and paper industries have become a giant global market with Asia Pacific dominating the rest of the world. These combined industries, known as the titanium dioxide, or TiO2, market have attracted much attention with the paints & coatings segment accounting for more than 50 percent of the overall share of the market in 2018.
Coating applications have become so big that a trade fair dedicated to these sectors was held in Guangzhou, China between December 4 and 6, 2018. I was there to see it all firsthand.
I noted ChinaCoat 2018 had dynamic coating technologies, UV / EB technology products, international and domestic machinery / instruments, raw materials and other products all on display, attracting many domestic and foreign visitors.
I was told Asia Pacific has become the fastest growing region in 2018, and has grabbed 40 percent of the global TiO2 market share. It is dominating, thanks to emerging economies like India and China. North America is the second largest region followed by Europe. This trend is expected to continue throughout the forecast period.
The growing construction industry is expected to propel demand for titanium. In addition, the plastics industry is one of the fastest growing applications. The growth is attributed to characteristics offered by titanium dioxide such as excellent strength, great finishing, color effects, and the outstanding opacity of the finished product.
TIO2's major manufacturers include Chemours, Lomon Billions, Xinfu, Pangang Group Vanadium Titanium & Resources Co., Ltd and Dupont. All participated at the exhibition and launched their new products. Lomon, for example, has introduced chlorination into their production. This technology has been used by international manufacturers like Dupont, which is helping Lomon to increase their annual production capacity by 200,000 tons. This process will initially use the BLR-895 model.