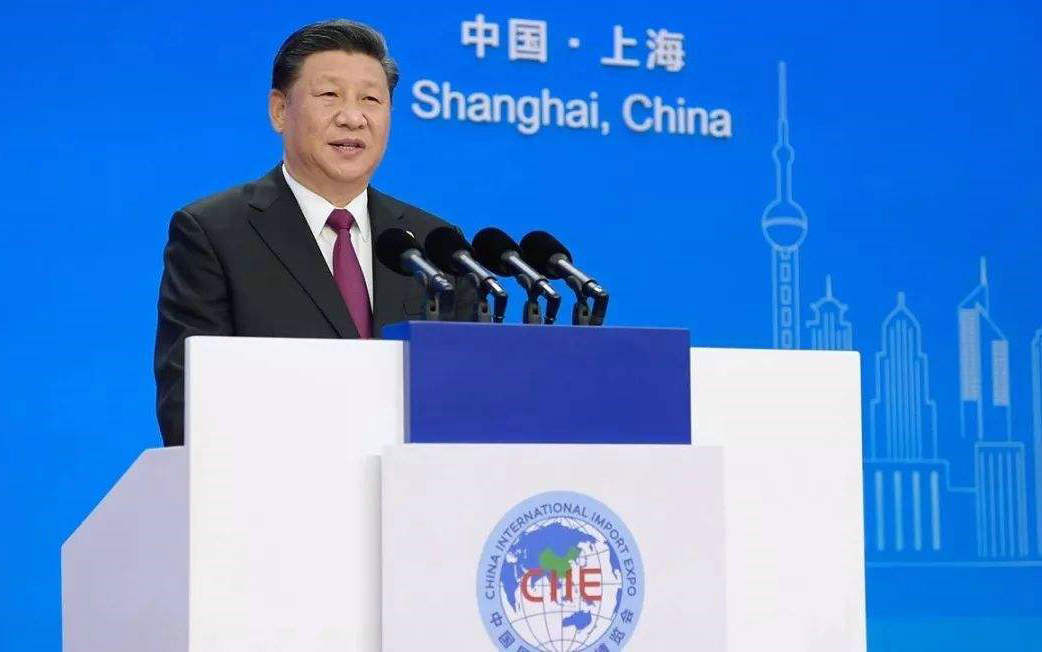 Written at the closing of the second China International Import Expo
On November 10, the 6-day Second China International Import Expo concluded successfully in Shanghai National Convention and Exhibition Center. 181 countries, regions and international organizations attended the conference, and more than 3800 enterprises participated. More than 500000 professional visitors have registered, including more than 7000 overseas purchasers, greatly exceeding the first session. The results of transaction and procurement are fruitful. In one year's plan, a total of US $71.13 billion was intended to be transacted, an increase of 23% over the first China International Fair.
The China International Import fair, which was designed by President Xi Jinping, personally put forward, personally deployed, personally designed and personally promoted, is a pioneering undertaking in the history of Global trade development and another important platform for international cooperation in the new era. China's initiative to open its market to the world and expand its imports by holding international import Expo is aimed at promoting a new round of high-level opening up and leading international economic governance and economic and trade cooperation, which has injected confidence and power into global economic development.
Come with pleasure and return with satisfaction. "Time to enter the Expo" is busy and full. Guests from all walks of life go to the "Oriental Convention" and share "China opportunities".
"Voice of China" Open cooperation and gather confidence
Today's world has not changed for a hundred years, and human beings stand at a crossroads once again. Cooperation or confrontation? Open or closed? Win win or zero sum game?
"Economic globalization is a historical trend." "Standing at a new historical starting point, China will only open wider and wider." President Xi Jinping's keynote speech at the opening ceremony of the second session of the fair has won a series of enthusiastic applause, triggering a strong resonance. China has chosen to work together in the same boat instead of beggar thy neighbor, to cooperate for win-win results instead of building a high wall, which fully demonstrates China's efforts to promote the construction of a community with a shared future for mankind and its responsible responsibility as a major country.
——This is a firm support for economic globalization.
"Opening cooperation, opening up innovation, opening and sharing", President Xi Jinping's keynote speech in the keynote speech on international economic governance and economic and trade cooperation, the 3 initiative is China's strong support for economic globalization, so as to allow development achievements to benefit more countries and people. Alexei Kravchenko, associate director of economic affairs at the United Nations Economic and Social Commission for Asia and the Pacific.
Qiao Lihe, chairman of Deloitte global strategy committee, believes that China's adherence to opening up, increasing imports and promoting international economic and trade cooperation reflects China's willingness to share opportunities with the world and its adherence to the historical trend of economic globalization.
——This is a firm commitment to further opening up.
Opening up is a distinctive mark of contemporary China. Chairman Xi Jinping's 29 minute keynote speech, the 24 mention of "opening up", is the 5 concrete policies of "continue to expand market opening", "continue to improve the open pattern", "continue to optimize the business environment", "continue to deepen bilateral cooperation", "continue to promote the joint construction of" one belt and one road ", and show the world that China attaches great importance to promoting the new round of high-level opening up. Common development of all countries in the world.
Radek Vondelachek, speaker of the house of representatives of Czech Republic, said that President Xi Jinping emphasized in his keynote speech that "the door to China's opening up will only grow bigger and bigger", which is of far-reaching significance for the sustainable development of the world.
Yin Li, deputy secretary of Sichuan provincial Party committee and governor of Sichuan Province, said that the fair is a major event in China's opening-up and reform and opening-up, which further demonstrates that the door of our opening-up is becoming wider and wider; more and more international products are selling well in China, and China and the world are becoming more and more integrated, which profoundly shows that the process of economic globalization is unstoppable and the momentum of China's development is unstoppable.
——This is a firm confidence in China's economic development prospects.
."I believe that China's economic development prospects will be brighter and brighter." President Xi Jinping's speech resonated with many exhibitors and purchasers.
After participating in the first Expo, the sales volume of New Zealand dairy enterprise theland fresh milk products increased by 26 times. On the first day of the second China International Fair, a large order of 300 million yuan was directly signed. "We are confident in China's economic development prospects." Said Sheng Wenhao, President of theland Xinyun.
The high popularity of purchasers shows the strong demand of China's market, which is also a true portrayal of the vitality of China's economy. 39 trading groups and nearly 600 trading sub groups have been set up in various industries all over the country. Compared with last year, the number of registered buyers of some trading groups has doubled. According to Hao Peng, director of the state owned assets supervision and Administration Commission of the State Council, all 97 state-owned enterprises have organized transaction sub groups, with about 21000 professional procurement personnel, an increase of more than 4000 over last year.
Today, China has become the main stabilizer and power source of world economic growth. In the future, China's economic development prospects are even brighter, bringing benefits and confidence to the world's development.