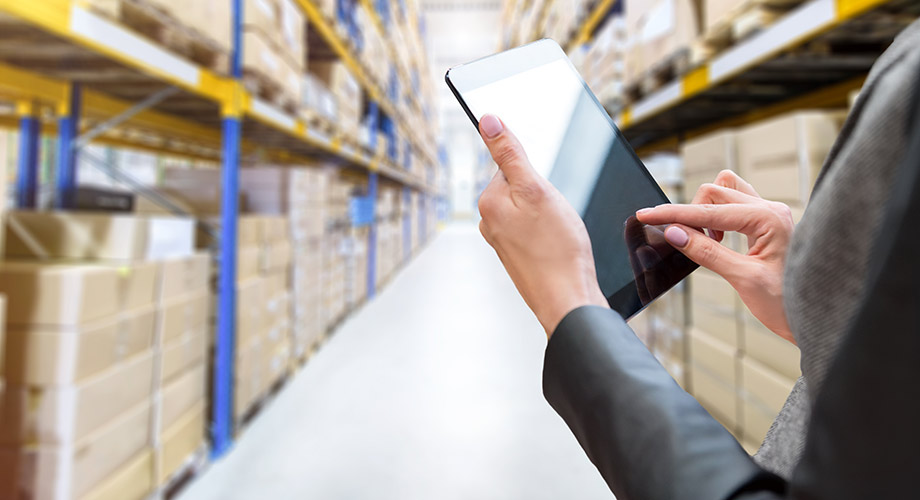 5 Tips to Win the Amazon Buy Box Every Time
By Greg Mercer
Greg Mercer, the founder and CEO of Jungle Scout, is an expert on Amazon selling. With over 5 years of successful selling experience and a software company built specifically to help sellers with every step of their Amazon journey, he is extremely knowledgeable about the Amazon marketplace.
Want to know the secret to make more sales on Amazon? It's actually pretty simple! And it all has to do with a little feature on the website called the Buy Box. If you can "win" the Buy Box every single time, you can make a lot of money selling products on Amazon.
What is the Buy Box?
If you jump on Amazon right now and look up a product, all the way to the right of the page, above the fold is the checkout prompt. It delivers the following information:
Price from the seller (including MSRP and sales price)
Whether the item being sold is Used or New
Whether or not the item is Amazon Prime
Whether or not the item is in stock
Add to Cart and 1-Click ordering options
The big thing to remember is that the Buy Box is the information for just one seller of that product. There can
be a lot of sellers selling the same product. But only one can win the Buy Box.
Why win the Buy Box?
The number one reason that you want to "win the Buy Box" is that it greatly increases your sales and conversion rate. And that's the name of the game, isn't it? More sales equals more profits!
In addition, if you don't own the Buy Box, then you can't run sponsored ads for the product. So not only is your actual chance of making a sale lower, but your product could have lower visibility, too, especially if you're a private label seller on Amazon. This, in turn, could affect your product's ranking in organic search results, too.
How do I own the Buy Box?
What follows are some of the well known ways to win the Buy Box in order of importance.
1 – Have the best price.
Amazon is all about giving their customers a great experience, and having the best price is the easiest way to do just that.
If you are a private label seller, then having the best price is pretty easy. Chances are, there won't even be another seller on your listing, and if there are, it's rare that they can compete with your factory-direct prices.
However, if you're selling wholesale or doing retail arbitrage, then you may have a wide variety of competitors, including Amazon itself. That's why it's crucial that you buy your products right, which is the key to success with wholesale and retail arbitrage.
Tip: When launching a new product on Amazon, use promotions and coupons to discount your product for early sales and don't adjust the price. One thing that we've noticed is that if you affect the product's actual price, Amazon will disqualify products that are considerably higher or lower than the discounted rate. You can be the only seller selling a product, but if your price is higher than it's average historical price, Amazon may award no one the Buy Box. And no Buy Box option can be just as detrimental to your business as a Buy Box with another seller on it.
2 – Keep in good standing with Amazon.
Again, it's all about the seller experience. And a big part of that experience comes from how your customers rate you. Every seller on Amazon is awarded a seller feedback rating from customers who have purchased from you. Seller feedback is how well you've fulfilled products, dealt with customer service issues, and delivered on your promises as a seller.
In addition, keeping positive account health is important, too. You don't want to have intellectual property or health claims on your record. Those can hold you back when it comes to Amazon selecting who wins the Buy Box.
3 – Fulfill your products through Amazon.
More than likely, a product that ships via Amazon's own fulfillment network, Fulfillment-by-Amazon (FBA) will get precedence over those fulfilled by Merchants (FBM). If you're just starting with Amazon sales, we recommend that you use FBA anyways. It's easier, less expensive, and has a ton of benefits. Using Amazon's FBA program is how you get the Prime badge, too, which helps boost your conversion rate considerably.
Conclusion: no matter your sales method, win the Buy Box.
Appearing above the fold on every Amazon product listing, the Buy Box is the first thing that shoppers see when they hit Amazon. Having your product listing as the one they receive when they make a purchase through the Buy Box is crucial to high sales and profits on Amazon. Therefore, it's important that you keep a great price, stay in good standing with Amazon, and use Amazon FBA to ship your goods.
What are your experiences with the Buy Box? Let us know down in the comments below.