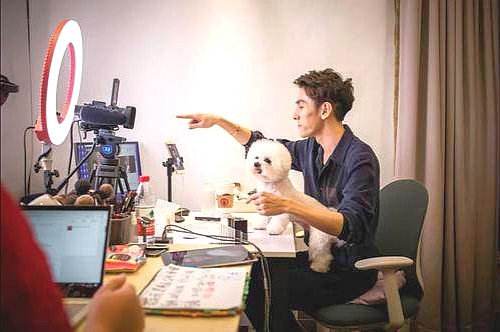 To start the live streaming, are these questions still bothering you ?
How to find suitable supplies quickly?
You can find suitable supplies through the experienced and guaranteed consulting company in China. Preferably a consulting service company that has worked with large enterprises and has a good reputation. Usually, they have rich sourcing experience, which can guarantee all the aspects. For example, HiGlobal Consulting Company has worked with Diversey and Ofimax, and gain a good reputation. Such a platform is more reliable.
The second is that it can be searched through websites, such as Alibaba (1688), made-in-china, and Global sources. By check standards and qualifications, many suitable domestic suppliers can be found.
How to estimate the cost live streaming?
The basic cost mainly includes three parts:
Hardware cost: venue selection (indoor or outdoor venues, live broadcast studio construction), equipment (sound card, microphone, mobile phone slot), anchor (supplier, web celebrity anchor, professional science popularization person), props (increasing interactivity), etc.
Manpower cost: implementation of each link
Strategic service cost: program planning, creative design, promotion costs
Of course, there is additional cost such as e-commerce live broadcast, CPS with goods extraction commission sharing, and customized products. It all depends on the specific live broadcast needs to match.
3. What's the difference between the company's and the public platform?
The platform is divided into three main categories:
Live broadcast on social media such asTiktok, Kuaishou, Volcano video, and Douyu, etc. it is presented in social media, mainly in the form of entertainment content, supplemented by selling goods.
E-commerce live broadcast (Taobao, JD.com, Mogujie, etc.): Based on the e-commerce platform, mainly bringing goods
Private domain traffic (mostly corporate live broadcast): based on developed live broadcast software, etc.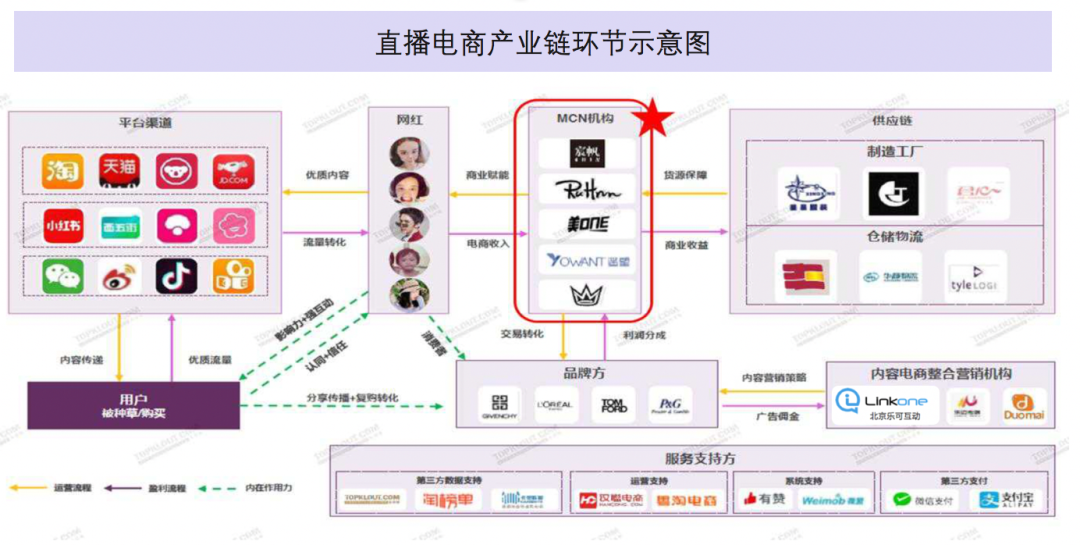 The difference between the public platform and the private platform is that the public platform has more resources. You can negotiate policies and payment methods with the platform. Also the  quantity of audience can be guaranteed, but the relative cost will also be higher. the private live broadcast platform instead, has fewer resources. Although the cost will be lower than that of the public platform, the quantity of audience is not guaranteed.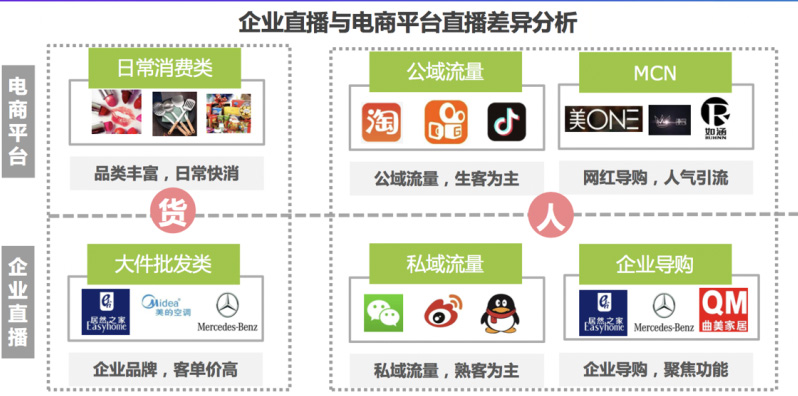 What advantages do TOB and TOC have?
The biggest difference between ToC and ToB is the different user groups. The users of ToC are basically individual users, while the users of ToB are generally enterprises and customers who purchase products.
User data: The live broadcast data of TOB enterprises belongs to the enterprise, for example, user behavior, user's basic information, attributes, etc., which is conducive to data analysis and customer marketing. For example, basic data of fans, behavior data, etc. are not known.
security: TOB corporate live broadcasts focus on the privatization and security of live broadcasts and let them be watched by designated groups of people, such as live broadcasts of surgery and live broadcasts of industry summits. TOC live broadcast security is weak.
Audience service: TOB enterprise lives broadcast has professional customer service and after-sales service. It can satisfy the needs of customers more timely. TOC live broadcast does not have dedicated customer service, and the timeliness of processing demand is uncontrollable.