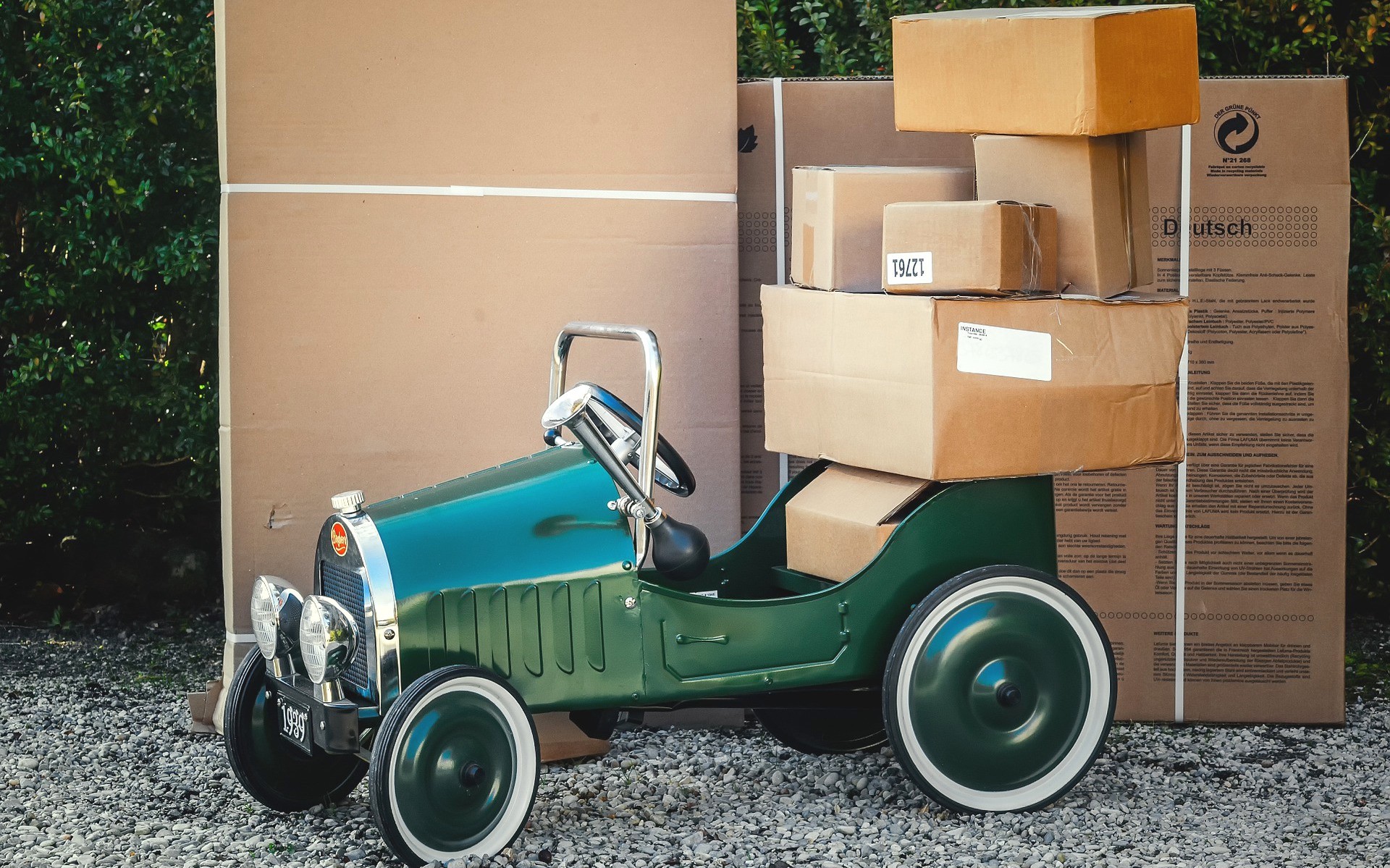 What you need to know–The sales of these products surged by 100% in the epidemic
According to data from Rakuten Intelligence, from March to mid-April, US e-commerce spending has increased by more than 30% from the same period last year. In addition to the prosperity of e-commerce spending, sales data show that people have shifted their focus to entertainment products such as books and games on online shopping.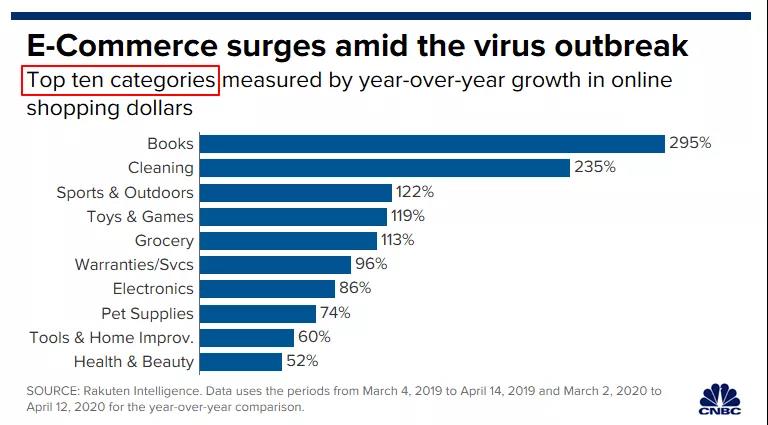 Changes in consumption trends
The survey reflects the current buying trends of Americans. "The top-ranking items have a large inventory in the United States in March." said Forcharster retail analyst Sucharita Kodali. She listed products such as health products and pets, Supplies and home office equipment are items that are often purchased in large quantities.
The e-commerce shopping classification data provided by Rakuten Intelligence shows that sales of jewelry and clothing have declined. Jaimee Minney, senior vice president of marketing, said that the overall growth of e-commerce is largely pushed by household cleaning products and daily necessities.
Sales increase
The flocking buying often comes with holidays or some rumors. Shops often carry out low-price promotions on holidays. And rumors often cause people to panic so that they will store goods for unexpected needs. The "flocking buying" of the toilet paper is such a case.
Is toilet paper required? The answer may be no. Compared with food, water, and other life-sustaining supplies, toilet paper is not the most necessary. However, the reality is that although book purchases account for only a small portion of total consumption, it has increased substantially by 777%, followed by toy and game book purchases increased by 182%, sports and outdoor supplies (including fitness equipment ) purchases increased by 131%, followed by home decoration (71%) and health and beauty products (38%).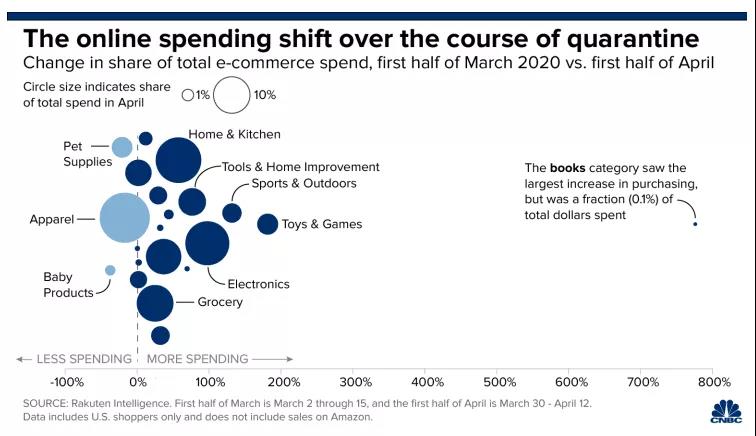 It can be seen that people are in a trend of self-improvement through reading books, caring more about health and beauty. This is also derived from the implementation of the "stay home" between the epidemic situations.
At the same time, spending on groceries and cleaning supplies seems to be gradually decreasing. For example, in the first half of April, spending on groceries only increased by 25%, while the increase in the same period last year exceeded 100%. This slowdown may be due to people having difficulty finding their favorite products online.
What is the best-selling product?
People are buying all kinds of goods online. Through Amazon, the world's largest e-commerce platform, you can see the recent trends of various products. For example, during the epidemic, some people want to make their own masks. So the white or black elastic bands have become one of the best-selling lists, followed by baby mild disinfection wipes and antibacterial wet wipes. Since people are "24 hours" at home, macaroni and cheese are large-quantity needed. Also  baking material such as soda and yeast has become popular.
The list of products on the best-selling list reflects the preferences of people during the epidemic. Many businessmen seized this opportunity. HiGlobal Consulting Company always accompanies with you to help to find your business chance. We devote to providing you with the lowest cost, highest efficiency, and safest medical supplies. We help you in product sourcing, price negotiation, factory audit, QC, legal support, and after service. Get in touch with us to start a profitable business NOW!