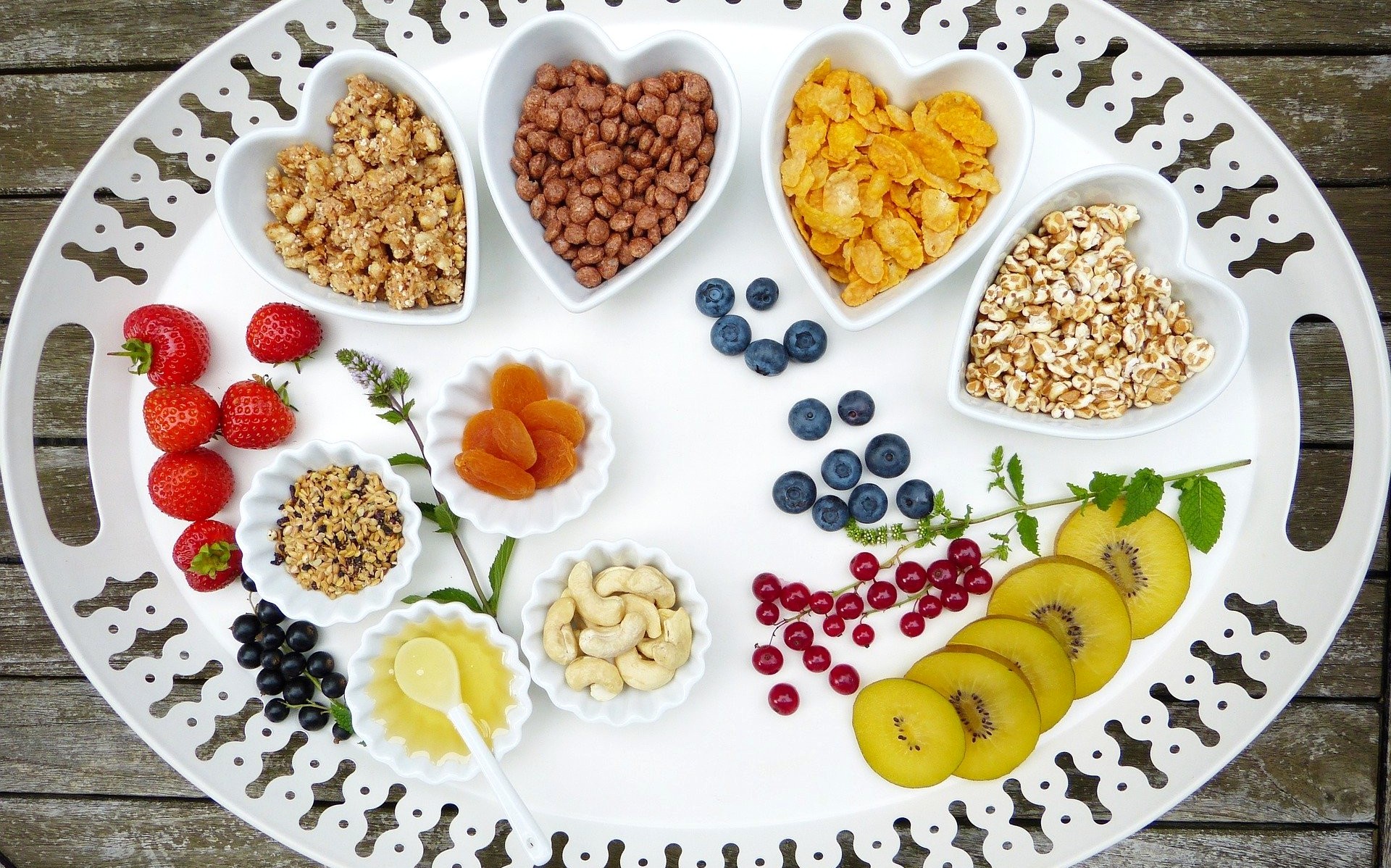 These foods and spices have strong demand in epidemic
Recently, Alibaba International released an analysis report of the agricultural products and food industry. The report finds the current trends in the food industry. Perhaps the report can lead the direction of the trade business in the epidemic.
In the home food category, the demand for convenient and fast-food products with independent packaging, easy cooking, and long shelf life has grown rapidly. According to Statista, the global revenue in fast-food will usher in a substantial increase in 2020. Instant noodles, self-heating hot pots, and other instant foods are all sold like hotcakes. The DUV (average daily unique visitors) of canned products such as canned fish, canned vegetables, canned fruits, and canned meat has increased significantly.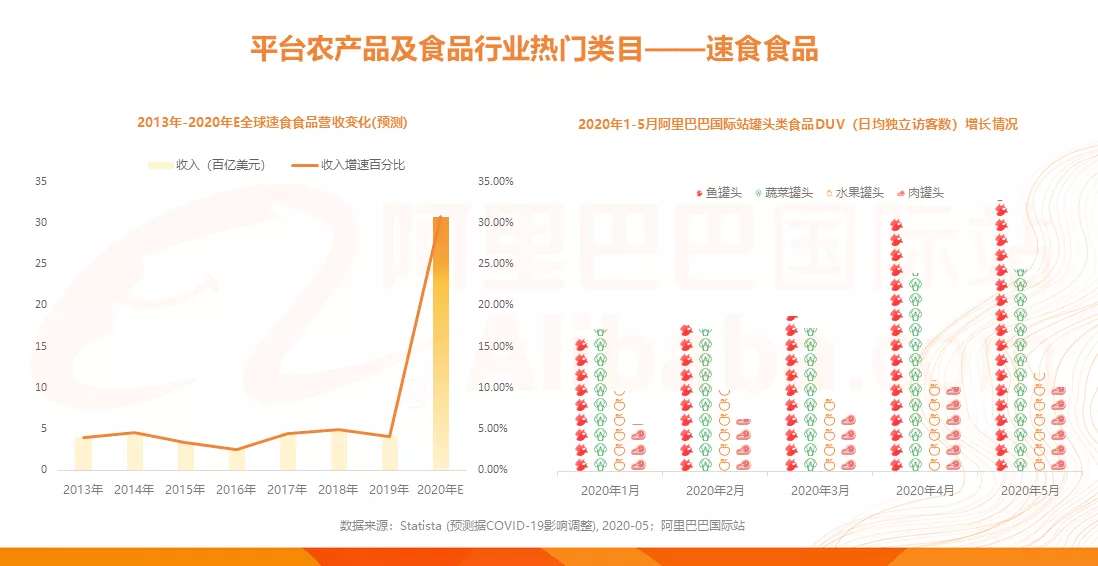 For those global consumers who enjoy the do-it-yourself more, spices are even more indispensable in meals. Spices & Herbs Products on the platform increased by 96.54% year-on-year in DUV (average daily unique visitors) in April 2020. Fuling Pickle, LaoGanMa sauce, and other well-known Chinese spices have been selling well. It can be seen that Chinese taste is also welcomed overseas.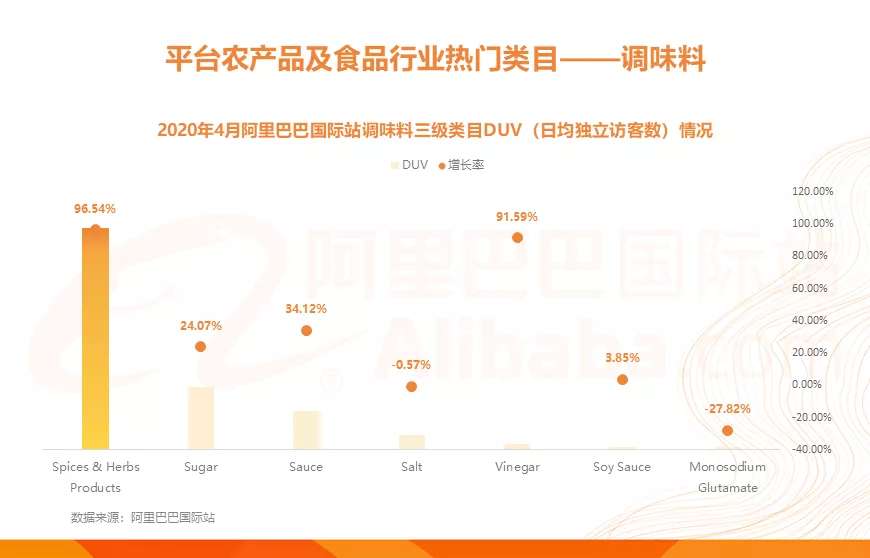 With the improvement of people's living standards, nuts have become representatives of health food in recent years. With the trend of the healthy diet, the demand for related products is increasing. On Alibaba International, the nut category accounted for 17.49% of the industry's inquiries, ranking first. Among them, Cashew Nuts and Almond accounted for 30.37% and 22.9% of the total inquiries, respectively, during May 2020.