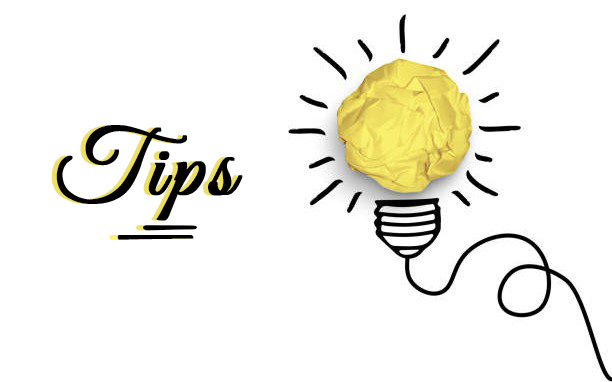 Some tips and tools for trading to achieve bigger
Foreign trade personnel usually have a variety of skills — writing emails, retouching pictures, making the quotation, negotiating, and marketing, but the affair often takes lots of time. Today we have sorted out some tools to make your business much easier. Hope they can help you.
Email tool
http://verify-email.org/
Verify the authenticity of email addresses
https://www.hubspot.com/email-signature-generator#sig-generator-anchor
Email signature design. A good email signature can more fully show your profession and carefulness.
https://goodemailcopy.com/
Mail template tool. It provides various types of mail templates for your reference, make your mail reply quicker.
Translation website
https://nicetranslator.com
Translate nearly all the languages.
https://text-to-speech.imtranslator.net
A "speaking" website that can be read in English, Japanese, French, Spanish and other languages with excellent pronunciation.
3. https://nicetranslator.com
Translate nearly all the languages.
Instant messenger
In addition to WeChat and Whatsapp, which is very familiar to everyone, there are the following tools used by many trade people:
SKYPE+POWER GRAMO
You can make foreign calls and record them, especially some important ones, or you can use them if you can't hear very well.
LINE
Used more in Japan, Southeast Asia.
VIBER
Israel's communications tools, mainly for online video and chat, are widely used in Asia.
Nonoh
Rates are relatively cheap, and calling each other using Nonoh is free.
Rebtel
It is widely used around the world, and the tariff is also relatively cheap. The first 15 minutes are free for new users.
Social media management
We are familiar with the platform like Youtube, Facebook, Twitter, LinkedIn, Instagram, Pinterest, etc. The following tools can comprehensively manage these platforms:
Hootsuite
It's a social media management platform for free. It can connect Twitter, Tumblr, Instagram, Youtube and LinkedIn accounts, and schedule posts in advance. It is ideal for those who want to unified manage multiple social media to reach an audience.
Buffer
Buffer allows users to regularly post on social media, track the impact of their posts, and manage multiple social accounts in one place.
Tweetdeck
Tweetdeck is a social media panel management app that allows businesses to view relevant tweets and social media content quicker.
Ad Parlour
Use Ad Parlour to create advertising models for free on social media platforms such as Facebook, Twitter, Pinterest and Instagram, and to preview the looks of the ads.
Image processing
Photoshop
Known for its power.
Lunapic
Similar to PS, but much easier to use. Basic cutting, adding effects, resizing and many functions can be achieved.
Faststone Photo Resizer
Used to compress image size, convert file format, amend color and so on.
Picasa3
A free image processing software developed by Google, used to make picture quotation.
PCovertor
Image format converters, such as JPG to PNG
http://picmonkey.com/
From graphic design to collage, photo editing to image polishing, PicMonkey can help companies make their marketing campaigns more dynamic.
http://mindpin.com
Mind map editor.
File transfer conversion
OfficeCoverter
The largest online file conversion site, suitable for conversion between document formats, such as PDF to WORD or EXCEL to PDF.
Filemail
Large file transfer site. It can simply upload the file and send your email to the client. A link will appear in the client's mailbox, and you can download it by clicking the link directly.
Wetransfer
A large file transfer station with free, convenient and fast performance.
Export info search
http://cacs.mofcom.gov.cn/
Anti-dumping inquiry on commodities
http://check.ccpiteco.net/
CCPIT certificate of origin authenticity query.
http://hd.chinatax.gov.cn/fagui/action/InitChukou.do
Export rebate rate query.
http://www.hsbianma.com
Commodity HS code inquiry.
http://www.customs.gov.cn/customs/302249/302266/index.html
The latest customs regulations.
http://www.sol.com.cn/tool/tariff
China Customs tariff inquiry.
Website information query
Alexa
It specializes in publishing world ranking, usually used by traders to search website traffic and ranking.
Uprank
This is a tool to help traders analyze websites and build effective marketing strategies based on website evaluation.
SumoMe
It has a range of marketing tools to track web traffic through heat maps and attract more customers to your mailing list.
Other foreign trade tools
http://www.track-trace.com
International express inquiry.
https://www.timeanddate.com/calendar/
National holiday inquiries.
http://www.easiertrade.com/public/cif.html?_ = 1487894720000
CIF price calculator.
http://timeanddate.com/worldcl
Country time difference query.
http://mxtoolbox.com/SuperTool
IP address self-checking.
SmartPacker & Truckfill
Packing calculation software.
http://themoneyconverter.com/C
Global exchange rate converter.
http://sbcx.saic.gov.cn:9080/t
Trademark information query.
9. https://coschedule.com/headline-analyzer
Headline Analyzer is a free marketing tool that helps salespeople determine how much emotional marketing value a headline can create.