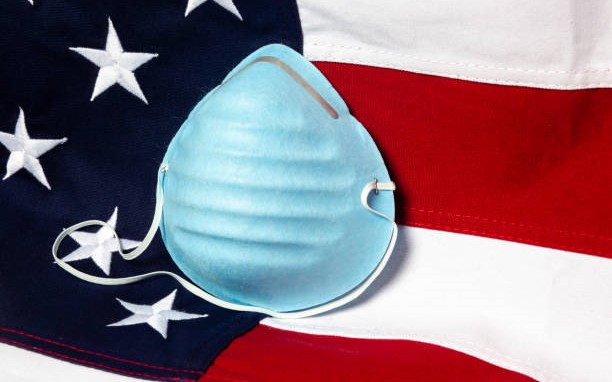 China more dominant than ever in covid related 'ppe' , and US flags
China is now accounting for more than 85% of all U.S. imports in the category dominated by N-95 respirators, disposable and non-disposable face masks, surgical drapes and surgical towels. If it is simply because China earlier took the lead in fighting the epidemic, and earily entered field of PPE (personal protective equipment) , then more incredible is that similar situations abound, from American flag products to small paper cups. There are "traces" of China.
Taking medical protective equipment as an example, As the United States closes in on 200,000 American deaths attributed to the coronavirus pandemic that originated in China, the textile category for these personal protection equipment items is growing more rapidly than any of China's other top 15 imports into the United States this year, according to the latest Census Bureau data, which runs through July.
Even as the United States has aggressively ramped up its own manufacturing of such items, it has come to rely more heavily on China for these life-saving pieces of medical equipment than any time in at least a decade and almost certainly ever. While dominated by masks and other PPE, it is a broad category that includes furniture movers' pads, pillowcases and wall banners — as long as they are made of textiles — and U.S. flags.
Through there are a number of U.S. manufacturers of U.S. flags, imports from China in the first seven months of the year accounted for 98.91% of the total. The $4.28 million in U.S. flags, a trifling compared to $1.4 billion in N95 respirators, was the lowest total since 2015. The percentage, however, has been consistent for years.
In addition to the textile category, a category of miscellaneous plastic articles — which also includes products that could be related to the pandemic, such as pneumatic mattresses, plastic facemasks and other laboratory ware — also increased 13.22% but accounted for a record 53.72% of all U.S. imports.
From the manufacturing in the past to technological production in the future, China is always creating value and providing unlimited possibilities for global trade. It is worth mentioning that, despite many promoting the "manufacturing shift", China still has the potential which is beyond imagination. Located in Greater Bay Area of China, HiGlobal creates opportunities and value for you. HiGlobal helps you in product sourcing, price negotiation, factory audit, QC, legal support and after service. Since the outbreak of the COVID-19, HiGlobal has successfully helped more than 10 countries import medical supplies. Making you more resilient in the global value chain and protect your business and family from beginning to end is what we are doing. Get in touch with us to start a profitable business NOW!