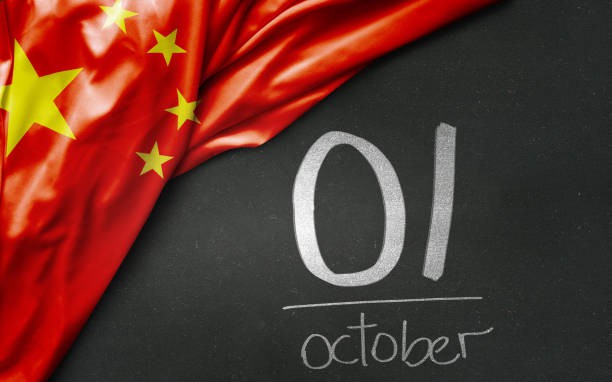 Chinese national day & Mid autumn festival: Millions on the move for "Golden Week"
National Day, coincides with this year's Mid Autumn Festival, has been celebrated to be "Golden week" out of the New Year.
Over the past few days, millions of people in stations and airports across the country have attracted the attention of the world. Foreign media, experts, and netizens. This lively scene proves China's successful experience in fighting the epidemic and also indicates the strength of China's economic recovery.
The "New York Times" published an article: The Golden Week, the Chinese "do what many people in other countries dream of" and "this is a clear signal for China to recover from the epidemic."
BBC reported that hundreds of millions of people in China were able to celebrate Chinese  National Day through travel. Bloomberg News reported that China has contained the coronavirus epidemic. Golden Week has demonstrated Chinese confidence in economic recovery and public health safeguards.

CNN published "China has controlled the coronavirus, and now millions of people have started to spend their holidays at the same time." Although the words are a bit "envy", they still show the various parts of China's Golden Week through video images. The scene full of tourists, the picture shows the sharp contrast between the desertedness of Shanghai Bund in February and April this year and the crowded people now.

Many foreign media have also set their sights on Wuhan, about half a year after the blockade was lifted. The British website "The Times" lamented Wuhan's resilience: "The number of reservations on the first day of the reopening of Wuhan Sports Center has reached the upper limit. The shopping street is bustling and the landmark – Yellow Crane Tower staged a brilliant light show at night."
Comments said: "China is a lot light-year ahead of us." "Respect for science, wear masks and wash hands frequently. These are the foundations of today's Chinese miracle." "A billion Chinese can do it, why can't you?" In response to the new crown epidemic, "given a real response plan and followed this plan."
The huge passenger numbers in China's Golden Week are due to the success of the unity and hard work of all Chinese people to fight against the epidemic. Located in the Greater Bay Area of China, HiGlobal creates opportunities and help you survive in coronavirus. HiGlobal helps you in product sourcing, price negotiation, factory audit, QC, legal support, and after service. Since the outbreak of the COVID-19, HiGlobal has successfully helped more than 10 countries import medical supplies. Making you more resilient in the global value chain and protect your business and family from beginning to end is what we are doing. Get in touch with us to start a profitable business NOW!