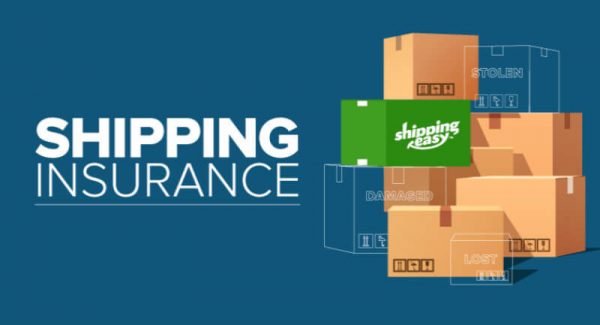 How to reduce shipping cost of import from China
China has gradually become one of the powerful economic players in the world. Since its implementation of reform and opening up, it goes to the world stage with the rapid development of exporting business, especially for the manufacturing industry. China emerged as the world's second largest economy regarding its huge manufacturing capability.  Known as the "world factory", China has become one the most popular sourcing destinations for millions of business startups,especially the Amazon sellers.  Shipping to Amazon is gradually very popular.
Undoubtedly, you must have your budget for all the cost for your business, including your sample cost, product cost, shipping cost, marketing cost, etc. For all of them, there is something you can do to reduce them for much more market competitiveness. If you are running the logistics independently, this should be one of the key factors for you to consider.  Shipping cost is one of them you can cut down with smart action. You have to note sometimes your shipping cost may be higher than your product price.  The more your business relies on the movement of goods, the more your business will benefit from cutting down your shipping cost. As such, it's very imperative for you to analyze all the possible shipping costs, and get the best shipping cost for your business.
How can you cut down your shipping cost? This must be the number one question in your mind. Don't worry. We will elaborate on it in detail with below helpful tips. Keep reading.
1. Plan for Product Shipping
Everything should be started with a plan. It goes the same with your shipping business when you import from China. An effective shipping plan should embody a clear understanding of the scope of business, quantities involved and the frequency of the shipments. This plan will help you negotiate with the freight forwarders.
When you plan your shipping, you have to consider the Incoterms, destination of the product, the shipping lead time, possible routes, the size of your orders, etc. This is the best practice for you to get everything in mind before you get involved in the International business. Regarding your sourcing order, you can schedule its shipping before your items are completely produced. Effective planning will finally benefit your business. Incorporate your shipping part into the entire business circle, and make a sustainable shipping plan.
Route planning is a key part of your plan. As we know, there may be multiple routed to ship your items to the final destination. What you have to do is to find the most cost-effective one to reduce costs. You can choose the best one, or direct transportation to make it efficient and time-saving.  It's known to all that the shortest distance between two points is a straight line. Plan your transportation route and optimize it to reduce delivery route and shipping costs.  If possible, you are allowed to utilize a combination of ship and truck transport.
2. Choose the Right Shipping Provider
When you import from China, you will find it is a complex process, especially the shipping process.  You have to identify a relevantly reliable shipping provider that offers the best service for all your transportation needs. They are allowed to give you lots of regular shipping discounts, or special offerings.  These special offerings will help you lower shipping costs. If possible, you can even ship your goods without any cost to fulfill your e-commerce orders.
Quality shipping services will help you expand the international market without worrying about the high cost of international transportation. To find the right overseas shipping service provider, you have to take the time to review relevant shipping companies one by one.  Given your shipping destinations, product material, order size, shipping lead time, tracking service, insurance, and the shipping price, you have to get relevant key data for further analysis.
Comparing is a good way to narrow down your options for the right shipping service provider. You can find the preferential price by comparing different suppliers. With so many shipping companies, you are allowed to review their freight rates and the different advantages they offer. Comparing their shipping services and their charges, you have to identify the right one for you. In fact, shipping price varies widely even for the same company. You can specify your shipping needs, and tell them to the shipping service providers, and get their quotes.  This is very easy for you. And then compare them; you will finally get the most competitive one. If you still unable to get one, you can use the online shipping calculator to evaluate your shipping cost based on your needs. After deciding your shipping service partner, you can establish a business relationship with them and start your International business. Remember to develop a long-term and strategic relationship for a better rate. This will be significant in the long term.
3. Optimize Packing
Generally speaking, freight charges are based on the weight or volume of your products. If you find extra space on your package, you will finally pay for it if neglect the fact. Shipping extra packaging will not only cost you in terms of the packaging material, but also in terms of the loss of the cargo space.  To save your cost, there is something you can do to optimize products' packaging.
This goes to FCL (Full Container Load) and LCL (Less than Container Load) shipping. These two are the ones that can save your cost on the basis of the number of your products you sourced from your Chinese supplier. If your order amount is enough for a full container, you can use an entire container yourself. This is FCL. Normally, shipping FCL is cheaper than by volumetric unit and weight unit. To ship FCL, you'd better buy large quantities of products. This will make you the cost per unit much lower. FCL shipping costs, on average, will be 30 to 40% less than LCL shipping. However, if the amount of your order is not enough for a full container, you'd better choose LCL. Given the high rate of air freight, LCL is the ideal option for your business. To make the best use the container space, your items will share the container with others' products if you shipping LCL. For this method, the cost may be much higher than you imagine, and you also have to pay some additional fees when you shipping overseas. However, it is the most cost-effective for a small number of shipping items. This shipping container space is highly depended on how much you are going to ship.
Besides, you can save your cost by consolidating your shipping items. You can combine smaller quantities of goods together to make it a larger quantity. This will lead a cheaper shipping price. It will make sense especially you import different items from China. You will finally get the same goods in a fuller load and cut labor costs. You can do this through your Chinese Suppliers' warehouse.  In addition, you have to make sure a proper packing in case of possible dangers during transportation. You can optimize your product packing to cut down shipping costs. If possible, you can work with a 3PL freight consolidation program.
4. Choose the Right Container
When it comes to the shipping container, you'd better understand the size of them for a better option. For FCL, there are normally 4 types of containers for your options.
FCL 20 feet
FCL 40 feet
FCL 40 feet HQ
FCL 45 feet HQ
Generally speaking, the container with 20 inches is designed to carry more weight than voluminous items. For instance, it is produced to fill minerals, metals, machinery, etc. These items are heavy products of small size.
The container with 40 inches is designed for voluminous items instead of the heavy ones. For example, it is to carry tires, clothes, furniture, etc. All these items are voluminous ones.
How can you choose the right container for your items imported from China? Given the container designs, you should choose the right container on the basis of your products given their weight and volume. You can shape your order based upon how many units will fit in a specific container size to save you a bit of money.
5. Get Freight Insurance
Freight insurance refers to the insurance on what is being shipped. If people already have freight insurance, they will be paid for the loss of their shipping items if there are any accidents happening during the transportation. However, it will be a great loss if you never buy relevant freight insurance. Remember to tell your shipping service provider about insurance requirements, and negotiate the best price with them.
Insurance is usually worked on the basis of a percentage applied to the value of the consignment. The percentage applicable is the one provided by the insurer, by way of the premium. Generally, the Incoterms will specify who is responsible for insuring the shipments. Sometimes, insurance is already included with the Incoterms. For instance, the Incoterm CIF (Cost Freight and Insurance) already had insurance included. However, if you are using other Incoterms such as DAF, DAT, you have to tell the shipping service provider about your needs for cargo insurance. Normally, cargo insurance will not be quite expensive. You can pay for it after inquiry your shipping company.
6. Increase Shipping Lead Time
Shipping lead time refers to how long it takes to get your products from the shipping port to the port of destination. This means that time matters your business and the shipping costs. This is because you have to place your order much earlier if you have long lead time. For instance, you planned to receive your items by April, but you have to book the shipping order several months prior. Generally, lead time includes:
When the cargo is being shipped
The time your cargo sits in the port before being loaded (up to 1 week)
Administrative delays at both ports
Other possible delays
You are allowed to increase your lead time to leave a large margin of error when placing your orders given the unpredictability of ocean transportation. You can increase your lead time to take full advantage of the assets you have. It will allow carriers to line up the assets and resources, utilize the trailer loading stuff efficiently. The longer the notice, the more carriers will do behind the scenes with much higher efficiency. This is to increase utilization and cut down costs.
7. Ship on Off-peak Days
As we know, there is quite common for shipping delays when during the peak days of the year. During these days, there will be more congestion, more delays, and a higher shipping price. Shipping a day later or earlier will leave you measurable savings. If possible, you can try to avoid the peak times and holiday congestion.
Generally, Friday is typically an off-peak day as most customers are trying to get their items on Tuesday. For non-consumer products, it's a great way to ship off-peak to reduce your cost. This tip is optional. You have to decide if it works for your business or not based on the category and function of your product.
8. No Unnecessary charges
Sometimes, you may get unnecessary charges either at POL or POD because of demurrage or detention caused by improper or timely documentation in many cases. If this is the case, you will be charged more than the normal process. What is more terrible is that these charges are very high; you may be forced to abandon your cargo and leave your items on the port when doing customs clearance. To avoid such charges, remember to carry out your shipping process properly, and follow the regulations and rules to streamline your business. This is what you can do to control your shipping costs.
9. Do not Classify Everything as Urgent
It's very common for us to label everything related to your business as urgent as possible. As such, many business runners would like to require their shippers to deliver their items as early as possible without any consideration of the actual urgency of the shipping. Usually, they feel good if they get their goods as early as possible. However, rush shipping orders may incur a heavy shipping cost.
This kind of service will make you pay more for the shipper without any knowing. You just immersed in the order fulfillment and ignore such an additional charge. You can plan carefully and manage your business timeline to reduce these charges and save your cost. Usually, this service is necessary if there is a true urgency of your business. Remember to make your own decision after a thorough analysis of your real needs.
Wrapping it up, we do hope you can get some helpful tips for your shipping arrangement if you are importing from China. It's time for you to take action and test the above tips.  And our Amazon FBA shipping service will be the right one for you. If you have any questions, please leave them in the comment session. We will be glad to discuss it further and do our bit for your business.
Sharline Shaw, the founder of a leelineSourcing.com, is an expert on Chinese export trade. With 10 years' experience in the field of sourcing in China, she is familiar with all relevant regulations and laws about China exports.